May 27, 2010, 4:47 pm

In a couple of days Justice will hit the stage in London at the last Dirty Money/Dead And Gone Records show. We're doing this for Ian, for all his support over the years.




To celebrate Ian and this event we remade the first Justice shirt and made a limited Justice "memorablia". Pls check the pictures to catch my drift.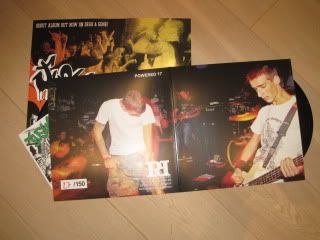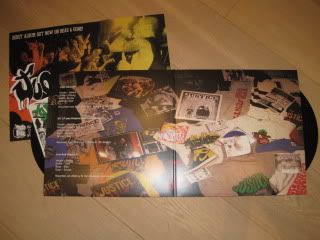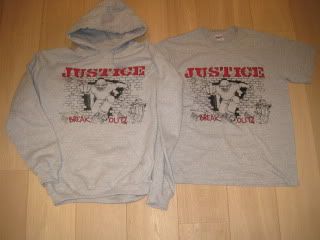 It's a limited pressing of 150 records but only 50 of them also have the Live And Learn 12" besides the Look Alive EP and Elephant Skin LP.

Both these items will be for sale at the Dead And Gone merch table… whatever is left will be sold on the Powered webstore on Monday when we're back.

Thanks and praises,

www.deadandgonerecords.com
www.poweredrecords.com




Posted by: Filip




October 22, 2009, 7:37 pm
The ON records arrived safe and sound, preorders will all be out by the end of next week. Once again sorry for the hold up!
This is the pressing info:
150 preorders
50 on transparent red
200 on white
600 on black
The records on red, white and black are available in our store now.
We also added a bunch of new merch too, all of the designs came out great… check it out for yourself. Pls mail us if you want to combine shipping rates.
Posted by:
Filip