October 6, 2008, 7:51 pm
TC is touring the USA as we speak, hitting up spots at the eastcoast. Make sure you come out!!!
Rhythm To The Madness and Common Cause preorders are all mailed out, if you didn't pre-order this is what you missed out on: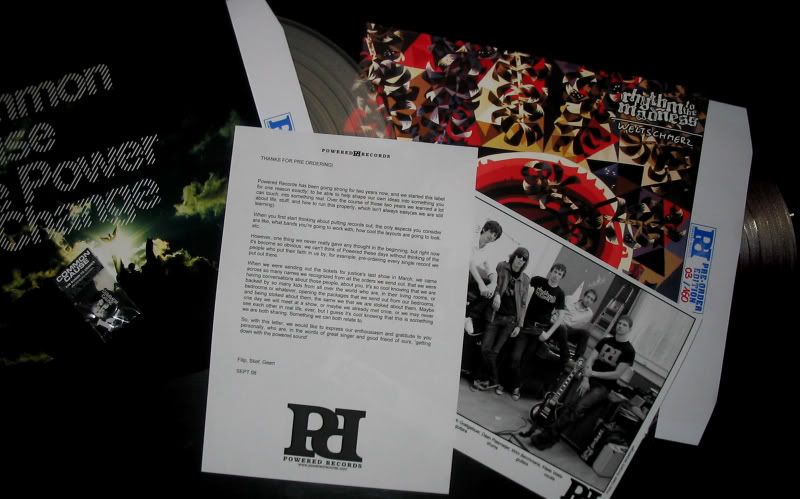 *We filled the store up with a couple of new items like the Common Cause tour LP, Cold World LP/CD, Trapped Under Ice/Dirty Money split etc….
*Just home from tour Common Cause is planning another Eurotour, the first weekend will be with
BALANCE
, help us book the damn thing:
14/11 – GER NEED HELP w/ BALANCE
15/11 – GER NEED HELP w/ BALANCE
16/11 – HOL/BEL NEED HELP w/BALANCE
17/11 – TBA, Paris FR w/ BALANCE
18/11 – NEED HELP
19/11 – NEED HELP
20/11 – NEED HELP
21/11 – NEED HELP
22/11 – JH, Rosswein GER w/Have Heart
23/11 – NEED HELP
Mail to: Filip@poweredrecords.com
*Loud And Clear, True Colors and Rhythm To The Madness are teaming up for these dates:
7/11 – Neuss GER
8/11 – Limbach-Oberfrohna GER
9/11 – NEED HELP
10/11 – NEED HELP
11/11 – TBA, Paris FR
Mail to: Filip@poweredrecords.com
Posted by:
Filip