August 25, 2008, 7:19 pm
First of all thank you Ieper Fest!
*We dropped a couple of new things in the store… check it out! RTTM and CC pre-orders are still up… last week.
*Rhythm To The Madness dropped another mp3 on their
myspace
. All the dates for their Eurotour are listed below, come out and show them and Blacklisted some love. Also mark sept 6th in your agenda cuz RTTM is releasing their LP in Berchem/Antwerp with Born From Pain, Blacklisted, Rise And Fall, Common Cause and Cheap Thrills.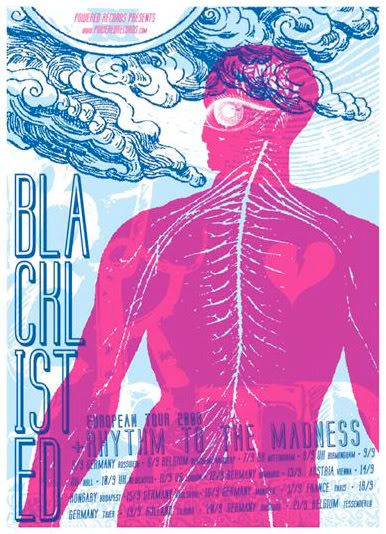 Eurotour with BLACKLISTED:
5/9 – Juha, Rosswein (GER)
6/9 – Den Eglantier, Berchem (BEL) WELTSCHMERZ LP release
7/9 – The Wagner Hall, Brighton (UK)
8/9 – The Ben Johnson, Birmingham (UK)
9/9 – The Ringside, Hull (UK)
10/9 – Cooperage, Newcastle (UK)
11/9 – The Grove Snor, London (UK)
12/9 – Rota Flora, Hamburg (GER) ALEXs BDayparty
13/9 – Shelter, Vienna (AU)
14/9 – Kupblung, Budapest (HU)
15/9 – Jubez, Karlsruhe (GER)
16/9 – Sputnik Kafe, Muenster (GER)
17/9 – Le Klub, Paris (FR)
18/9 – Exhaus, Trier (GER)
19/9 – ZXZW, Tilburg (HOL) ZXZW Festival
20/9 – Parkhaus, Duisburg (GER) Light In The Dark Fest
21/9 – JH Rondpunt, Genk (BEL)
*Also Common Cause will release their debut full length 'The Power To Change' at this show. CC are on tour as we speak. They'll be touring Europe in oct and nov… they'll be around!
26/8 – Old Blue Last, London (UK)
27/8 – Star And Garter, Manchester (UK)
28/8 – Frontline, Ghent (BEL)
29/8 – Gloppe, Leeuwarden (HOL)
30/8 – AJZ, Leisnig (GER)
31/8 – JZ Riot, Lichtenstein (GER)
Posted by:
Filip