July 28, 2008, 9:10 pm

-RHYTHM TO THE MADNESS just finished recording their first full length, entitled 'WELTSCHMERZ'. The record will be released on LP, CD and cassette through Powered Records in Europe. It will be out on September 6th, but pre-orders have begun as of now.

The pre-order version comes on colored vinyl and will be hand-numbered and stamped, so don't miss out: www.poweredrecords.com/store.

If you want to pay with paypal follow the instructions in the store, if you want to wire money to our account read the info below:

*1x Rhythm To The Madness "Weltschmerz" LP – 12 euro
Postage (BEL=3euro, EU/WORLD=7euro)

*2x Rhythm To The Madness "Weltschmerz" LP – 24 euro
Postage (BEL=3euro, EU/WORLD=7euro)

*1x Common Cause "The Power To Change" LP – 10 euro
Postage(BELGIUM=5euro, EU/WORLD=9euro)

*2x Common Cause "The Power To Change" LP – 20 euro
Postage(BELGIUM=5euro, EU/WORLD=9euro)

*1x Common Cause "The Power To Change" LP + Rhythm To The Madness "Weltschmerz" LP – 22 euro
Postage(BELGIUM=4euro, EU/WORLD=6euro)

*2x Common Cause "The Power To Change" LP + Rhythm To The Madness "Weltschmerz" LP – 44 euro
Postage(BELGIUM=5euro, EU/WORLD=9euro)

BANKTRANSFER:
001-5068781-25

IBAN: BE70 0015 0687 8125
BIC: GEBABEBB

An mp3 and more updates on the record and preorders will be dropped in the following weeks.

The 'Weltschmerz' release show will be on Saturday September 6th in Den Eglantier in Berchem. Other bands that are confirmed right now are BORN FROM PAIN, BLACKLISTED, RISE AND FALL and COMMON CAUSE, with one or two more bands to be confirmed asap. Tickets for this show are available right now in the Powered Records webstore so don't sleep on this. September 6th will also be the second show of the RHYTHM TO THE MADNESS/BLACKLISTED Eurotour, check the tourdates below and come out to as much of these shows as you can

Awaiting the release of 'Weltschmerz', RHYTHM TO THE MADNESS will start playing shows again in August, so go check them out if they're playing somewhere near you:

1/8 - JH Tur-Le-Vis, Keerbergen (BE) w/ Teenage Lust, Daggers
6/8 - JC Smurf, Schaffen (BE) w/ Commitment Crew, Balance, Teenage Lust
9/8 - Loud & Proud Fest, Itegem (BE) w/ True Colors, Sunpower, Teenage Lust, Nuns Go Riot, + tons more...
17/8 - Exhaus, Trier (GER) w/ Have Heart, Verse, Outbreak, Shipwreck AD, Common Cause, Shook Ones, To Kill, Final Prayer...
25/8 - JKZ Scheune, Ibbenbühren (GER) w/ Outbreak, Break Through...
30/8 - Vlamrock, As (BE) w/ Backfire, Black Friday, Amen Ra, Rise And Fall, Crawlspace, State Of Mind, No Turning Back, +tons more
31/8 - De Frontline, Ghent (BE) w/ Pulling Teeth, Oathbreaker

Eurotour with BLACKLISTED:
5/9 – Juha, Rosswein (GER)
6/9 – Den Eglantier, Berchem (BEL) WELTSCHMERZ LP release
7/9 – The Wagner Hall, Brighton (UK)
8/9 – The Ben Johnson, Birmingham (UK)
9/9 – The Ringside, Hull (UK)
10/9 – Cooperage, Newcastle (UK)
11/9 – The Grove Snor, London (UK)
12/9 – Rota Flora, Hamburg (GER) ALEXs BDayparty
13/9 – Shelter, Vienna (AU)
14/9 – Kupblung, Budapest (HU)
15/9 – Jubez, Karlsruhe (GER)
16/9 – Sputnik Kafe, Muenster (GER)
17/9 – Le Klub, Paris (FR)
18/9 – Exhaus, Trier (GER)
19/9 – ZXZW, Tilburg (HOL) ZXZW Festival
20/9 – Parkhaus, Duisburg (GER) Light In The Dark Fest
21/9 – Floreal, Tessenderlo (BEL)

In other PR related news:

-Common Cause will be touring in support of their upcoming record 'The Power To Change' in August. Check the dates below, still a couple of open dates so hit filip@poweredrecords.com up if you can help out. They'll be on the road multiple times in August, September, October, November etc….

18/8 – Rota Flora, Hamburg (GER)
19/8 – Shelter, Vienna (AU)
20/8 – NEED HELP
21/8 – TBA, Budapest (HU)
22/8 – Haus Der Jugend, Dusseldorf (GER)
23/8 – Ieper Fest, Ieper (BEL)
24/8 – Le Pub, Newport (UK)
25/8 – The Ringside, Hull (UK)
26/8 – TBA, Birmingham (UK)
27/8 – Le Klub, Paris (FR)
28/8 – NEED HELP
29/8 – Gloppe, Leeuwarden (HOL)
30/8 – AJZ, Leisnig (GER)
31/8 – JZ Riot, Lichtenstein (GER)

Pre-orders are still available but we're running low, the preorders will get besides a colored, stamped and handnumbered version a limited CC and Powered button!

Listen to the song Enough on their myspace!
www.myspace.com/commoncauseoc

-Union Town is playing a couple of shows in the UK:

1/8 – Cowley Club, Brighton (UK)
2/8 – The Pot Black, Bury St Edmunds (UK)
3/8 – Le Pun, Newport (UK)
4/8 – King Alfred, Southhampton (UK)

www.myspace.com/uniontownband

-TRUE COLORS will be touring the USA in October together with THE MONGOLOIDS, so if you live in the US: be on the lookout for dates to be announced! www.myspace.com/truexcolorshc



Posted by: Filip




July 1, 2008, 6:22 pm
-UNION TOWN S/T LP is out now!!!
Obviously inspired by the bands they've been listening to for the greater part of their lives, union town started out with a distinct 'post hardcore' feel to them. Having expanded their horizon since the demo recordings, Union Town is now drawing influences from a broader spectrum which shows in their debut full length. The CD version is at the plant right now and will be with us soon. Pick up the vinyl wherever you can find it, on our
webstore
or their merchtable, you'll be amazed.
Color vinyl is available, first come… first serve
-COMMON CAUSE LP pre-order are up NOW!!!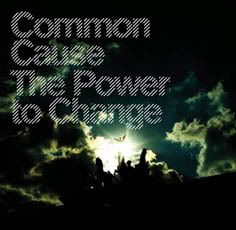 Can't sit still… get ready for PR #12 called The Power To Change by Common Cause. The whole record rips from start to finish. Check out an mp3 of the song 'Enough' on their
myspace
. Pre-order the record
NOW
!
www.myspace.com/commoncauseoc
-BITTER END joins PR
We'll be releasing Bitter End's new record in Europe. The new songs will be featured on the A side of a 12" with their first 7" called Mind in Chains together with a Breakdown over on the B side. Pre-orders will be up in the next couple of weeks together with more updates of Bitter End. Thanks to Deathwish for doing this with us!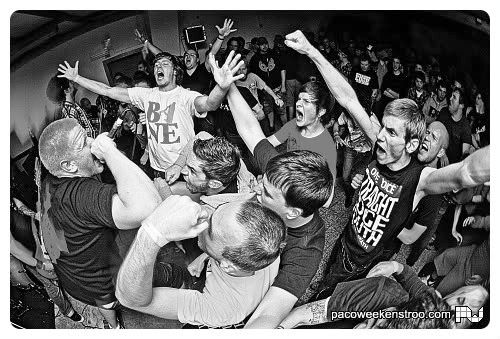 Also check out
the store
, new True Colors and Powered shirts are available, we have also added a number of Justice Elephant Skins on yellow to support the upcoming releases.
Posted by:
Filip